For a significant portion of the companies seeking an effective web application solution, there is no single out-of-the-box answer available today. Traditionally, there are multiple needs that a small, startup, or entrepreneurial company requires:
Sharp Web Presence
Custom Application Needs
Complete Hardware, IT, and System Support
Direction in Properly Matching Technologies to Business Problems
Cost Effective Development
Out of the box systems simply cannot provide answers to all of these scenarios. Traditionally, the relatively small size of a custom application does not validate hiring an in-house technology specialist either. However, most small to mid-sized businesses are competing in market spaces that demand enterprise level applications.
We design and develop websites to deliver your vision and mission through an innovative online presence. We offer a web solution to fit every corporate or individual need in terms of visual expression and functionality. Our creative design extends to all business fields. We build from scratch, renovate, and maintain your website.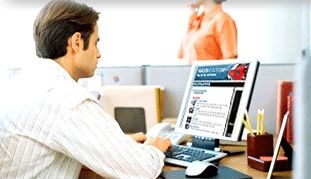 Our Web Development Solutions include:
Static & Dynamic web sites
E-Commerce solutions
iPhone/Andriod optimized websites
Social network applications
Social network integration
Web Services & API integration
Websites are developed using the latest technology. Search Engine Optimization (SEO) techniques are implemented in all of our coding to make sure your website is search engine friendly.
We maintain your website so it always runs smoothly and provide full support for every website's growth in relation to the constant advancement in Internet Technology.
Get A Quote
As the effort and price for custom development of a website cannot be pre-determined, please click here to get a quote.
More Solutions