All the technology in the world doesn't matter if it's not useable. With the ever growing importance of the internet as a business medium, website standards are constantly changing & becoming more competitive. Studies have shown that the average website visitor will determine a site's perceived value within the first few seconds of visiting. As a result, many of our Clients are either working to or have already implemented custom, professional, and intuitive graphic designs into their sites. As a seamless extension of their existing sales and marketing strategies, the typical requirements for a site presentation include one or more of the following:
Corporate logo, colors, and branding
Industry specific presentation, images, and design style
Lasting designs that strike an appropriate balance between corporate and creative
Immersive, intuitive presentation and navigation layout
Creative elements to draw visitors
We design websites to deliver your vision and mission through an innovative online presence. Although some of our Clients have internal design departments, few if any have the resources to cultivate and compensate a staff of seasoned web design professionals who can meet all the needs shown above.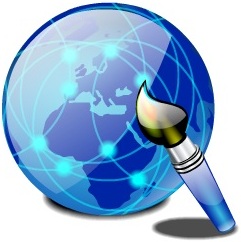 Packages:
Basic Web design

PSD with xHTML/CSS static website
5 Pages
Timeline: 1-2 Weeks
Price: (USD) $250.00

Corporate Web design

PSD with xHTML/CSS static website
20 Pages
Timeline: 3-5 Weeks
Price: (USD) $500.00
Get A Quote
Do you have special requirements? Don't miss this opportunity! Get a Quote for yourself Right Away.
More Solutions